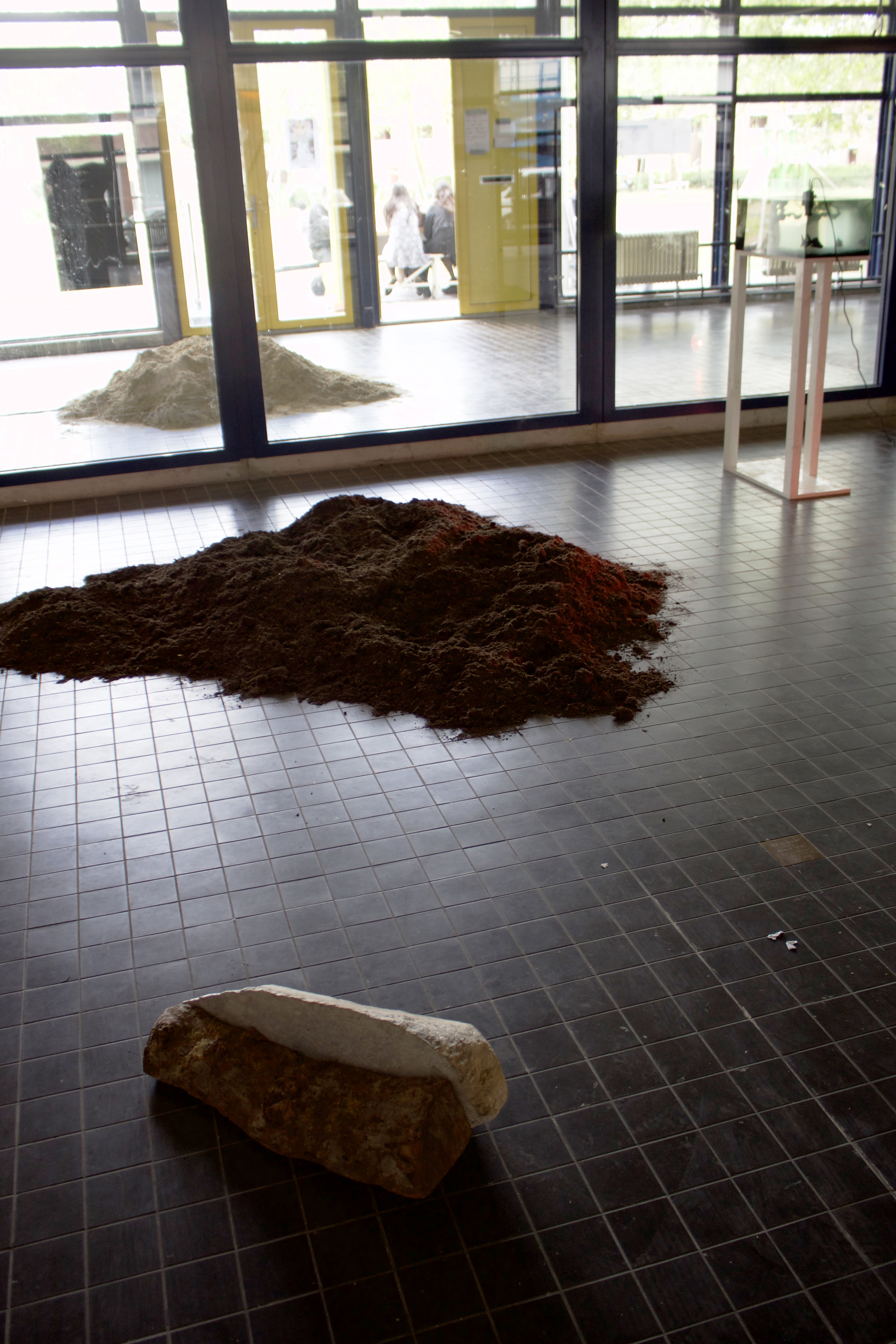 Title:
Three ways of being
Year: 2019
Materials: wood, soil, stone, glass, fish, heat lamp
Place: Helena van Doeverenplantsoen, The Hague
Photography: Su Young, suyoung.nl

This work was inpsired by the fluctation of the matter between living and non-living states.
The wood that was a tree, the cold stone, the soil that is heated up by an infra-red lamp and two fishes in the aquarium with a plant and a stone. All the elements are so close to each other, that eventually they will become just one, but not yet.